North Carolina Awarded $56 Million to Promote Children's Well-Being and Early Learning
On January 9, 2020, Governor Roy Cooper announced that North Carolina will receive $56 million in federal funding over the next seven years to support children's health and well-being, improve access to high-quality early learning for families across the state and invest in the state's early childhood workforce. The federal funding is one of the state's largest infusions of new dollars in North Carolina's early childhood system.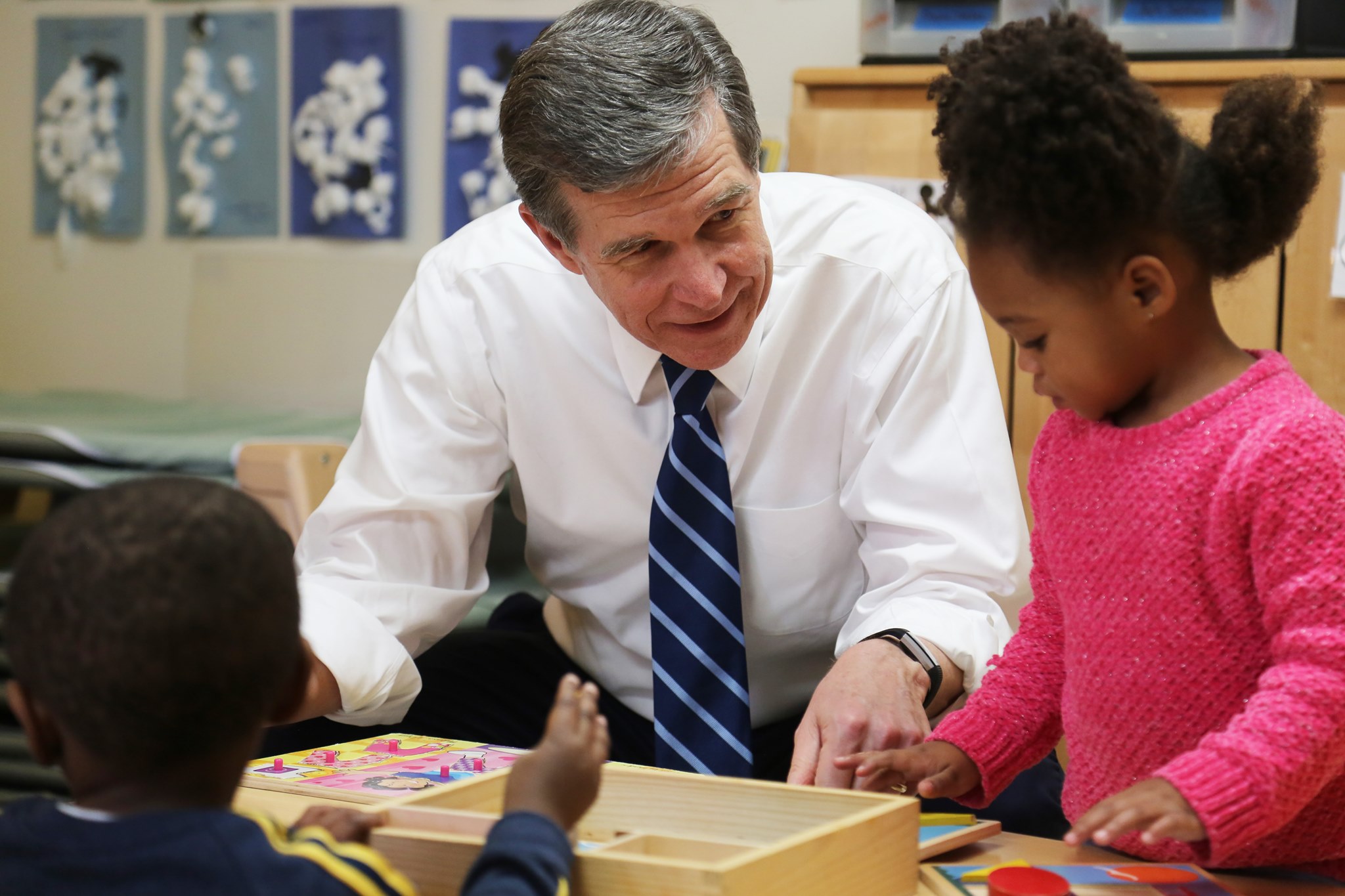 "When all children have the tools they need to succeed, we will have a healthier and stronger North Carolina for generations to come," said Governor Cooper. "The science is overwhelming that early childhood education and intervention make a significant difference in whether a child succeeds in school and beyond. Every child deserves the best chance to succeed. That means we have to support families, early childhood teachers, and all those who have an impact on early childhood development."
In addition, the grant funds a partnership with the Smart Start network to expand access to Family Connects, a nurse home visiting program for parents of newborns; support for families as their children transition into kindergarten; and expanded access to high-quality child care for infants and toddlers.
Click here to read the full press release at governor.nc.gov.