ICYMI: 2018-19 Impact
Thank you to all of our community partners, service providers, elected officials, supporters, and friends who joined us for our annual Voices for Children Luncheon on December 3 at All Saints Episcopal Church. If you missed the event, or would like to access the materials that we shared again, please view the links below and share them with your family, friends and community. Have a safe and happy holiday season!
DOWNLOAD: 2018-19 Annual Report

WATCH: The Impact of Parent Support Groups
LEARN MORE: Parent Support Groups
SUPPORT: Help us reach more children in Cabarrus County


---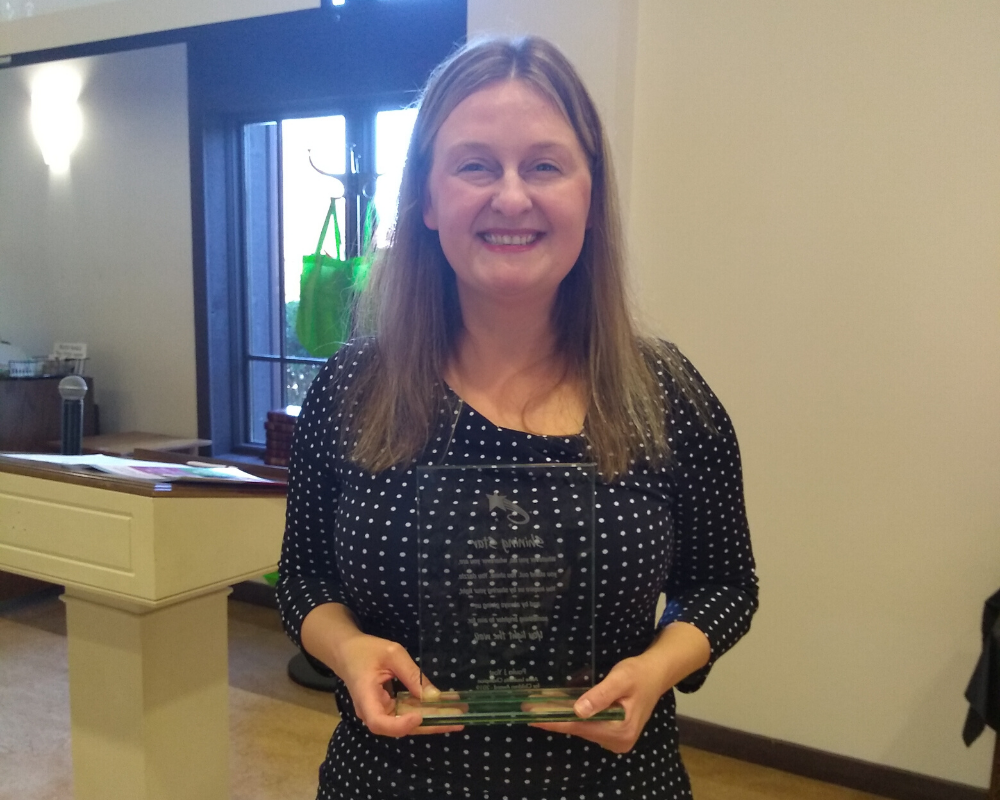 During the Voices for Children Luncheon, we awarded the 2019 Anne Laukaitis Champion for Children Award to Paula Yost Schupp!
Ashlie Shanley presented the award to Paula, calling her a trademark attorney who is devoted to the welfare of our children. Paula volunteers countless hours heading the Cabarrus County Child Protection Team and facilitates meetings and the sharing of resources between our local child protection agencies so that they can serve our children better. Paula is also a loving mom, a wife, an attorney, and the owner of the Country Law Shack in Mount Pleasant.
Paula's extraordinary passion for helping children in our community is the reason why she was named the Anne Laukaitis Champion for Children Award recipient for 2019. Thank you for all you do for the children in our community, Paula!!


---
Our Mission
Cabarrus Partnership for Children was formed in 1998 with the goal of ensuring Cabarrus County's youngest children are ready for kindergarten. Over the last 21 years, we have worked to fulfill that goal through the development and enhancement of a network of quality services focusing on health, family support and quality early education. Today, we continue to be a collaborative organization with the mission to connect purpose, people and programs to ensure child well-being in Cabarrus County, North Carolina. Learn more at: cabarruspartnership.org