Anne Laukaitis Champion for Children Awards
We need nominations! Deadline extended to November 10, 2023.
The Anne Laukaitis Champion for Children Award is in honor of Anne's distinguished Smart Start leadership and her long career dedicated to the service of young children and families in Cabarrus County.
This award is given annually to an exceptional individual who is devoted to public service in Cabarrus County and whose leadership qualities have resulted in significant change for the betterment of young children, families, and communities.
Submit nominations to: This email address is being protected from spambots. You need JavaScript enabled to view it.
---
Among the leadership qualities the recipient will exemplify are:
Passionate commitment to the vision of a stronger community for children and families.
The ability to lead and inspire others in pursuit of that vision.
Personal integrity, humility, and professional will.
Willingness to work hard, stay the course even in the face of adversity, and acknowledge the contributions of others.
An unbridled and optimistic pursuit of possibility.
The 14th Annual Anne Laukaitis Champion for Children Award will be given at the 2023 Annual Meeting/Voices for Children Luncheon of the Cabarrus County Partnership for Children (CCPC) Board of Directors on Tuesday, December 5, 2023 at McGill Baptist Church Sanctuary at noon. The recipient will be honored and will receive a plaque of thanks at the meeting. The family of the recipient will be invited to the Annual Meeting/Voice for Children Luncheon to share in the award presentation.
Nomination Procedures
Who can make nominations? Nominations for the Anne Laukaitis Champion for Children Award can be submitted by anyone that works and serves in Cabarrus County. The nominee must have worked to improve the lives of young children in Cabarrus County and exemplifies the above listed leadership qualities.
When is the deadline for award nominations? Nominations must be emailed to Ann Benfield at This email address is being protected from spambots. You need JavaScript enabled to view it. or mailed (P.O. Box 87, Kannapolis, NC 28082-0087) by 5:00 p.m. on Friday, November 10, 2023.
Who will review the nominations? The nominations will be reviewed by CCPC board of directors or the appointed Nomination Review Committee.
Who should I call if I need additional information? Please call Ann Benfield 202-297-4733 email at This email address is being protected from spambots. You need JavaScript enabled to view it. with any questions regarding the nomination or award.
---
PAST Award Recipients
2022 - Waynett Taylor, LOCKHART CHILD DEVELOPMENT cENTER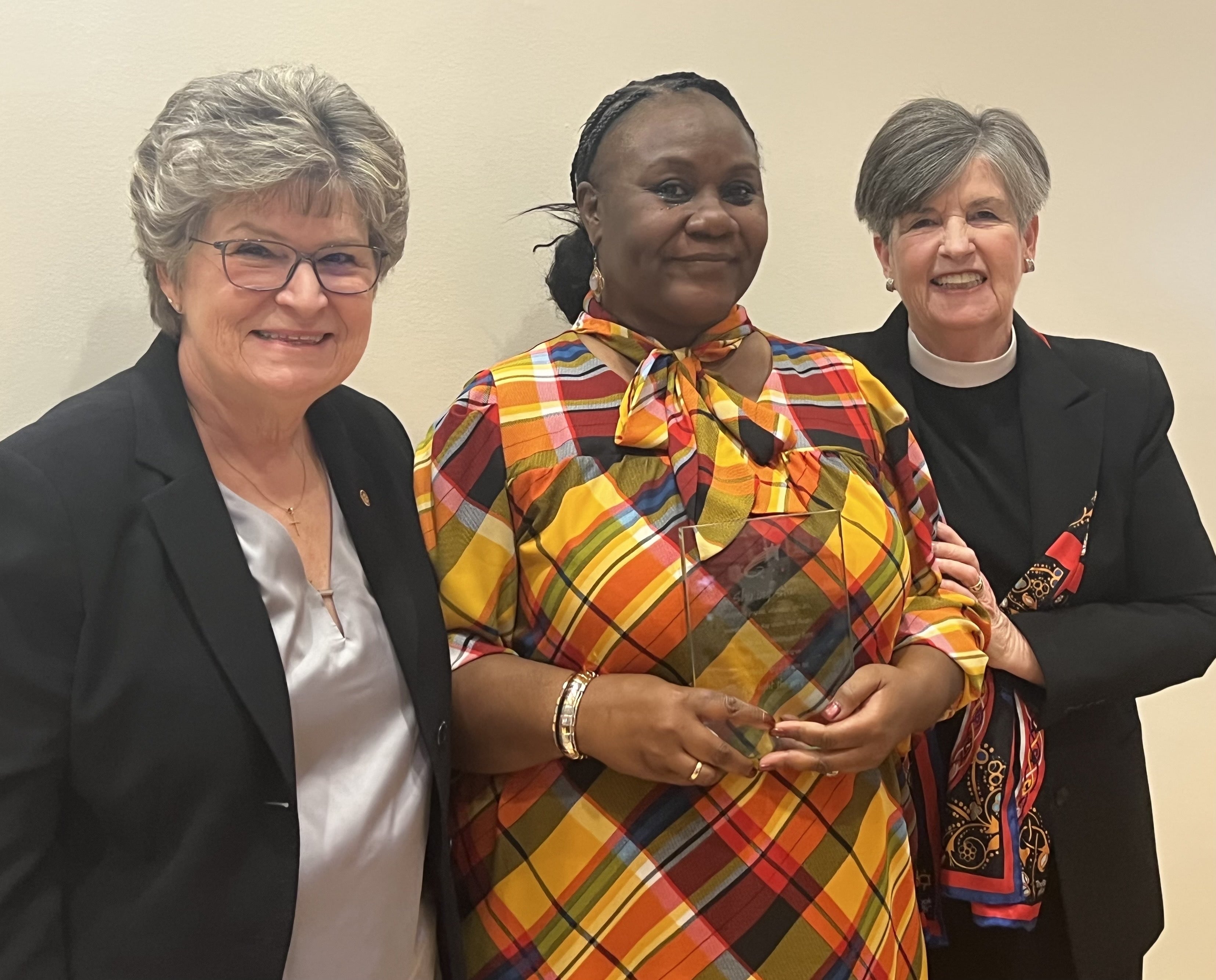 "Waynett is a knowledgeable, wise and passionate person who leads, listens and advocates for the young child, their families as well as for the child care industry and early education in our County. She is a super woman when it comes to advocacy for early childhood: she promotes and assists all centers in our County in being high-quality learning environments for children and staff, she facilitates high standards in teacher preparation and advocates for a living wage for all who enter this field. She consults with and provides support for all child care directors and assist in their budget development as stabilization grants from the COVID-era begin to disappear. Waynett knows that Cabarrus County is a great place to work, live and play, and part of that equation is quality child care for all." - Jackie Whitfield
2021 - Karen Calhoun, Cabarrus Co. DHS
2020 - Dr. russell suda
2019 - Paula Yost, Cabarrus Co. Child Protection Team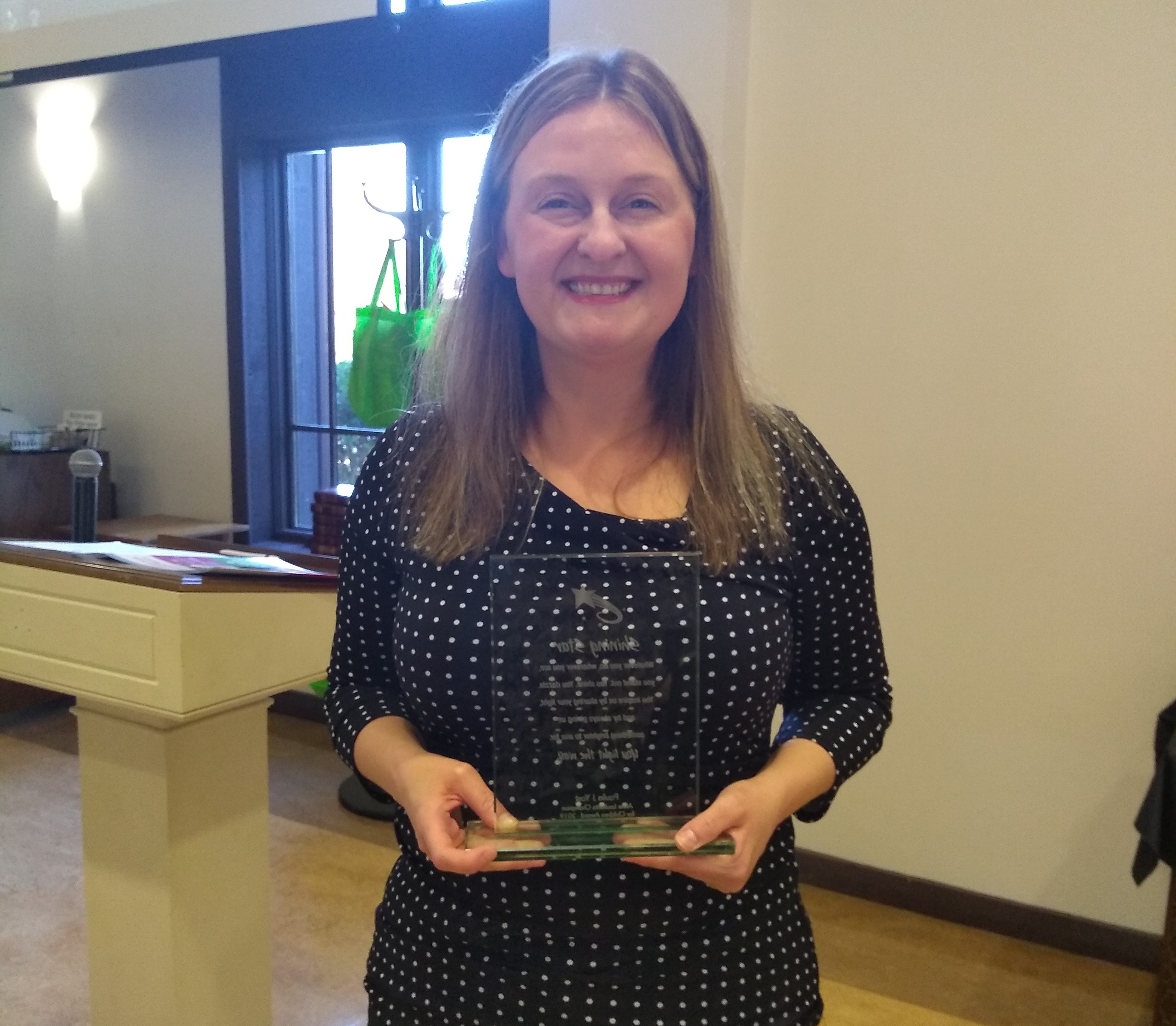 Ashlie Shanley presented the award to Paula Yost Schupp, calling her a trademark attorney who is devoted to the welfare of our children. Paula volunteers countless hours heading the Cabarrus County Child Protection Team and facilitates meetings and the sharing of resources between our local child protection agencies so that they can serve our children better. Paula is also a loving mom, a wife, an attorney, and the owner of the Country Law Shack in Mount Pleasant.
Paula's extraordinary passion for helping children in our community is the reason why she was named the Anne Laukaitis Champion for Children Award recipient for 2019.
2018 - Starla Hatley, ABCD/Reach Out and Read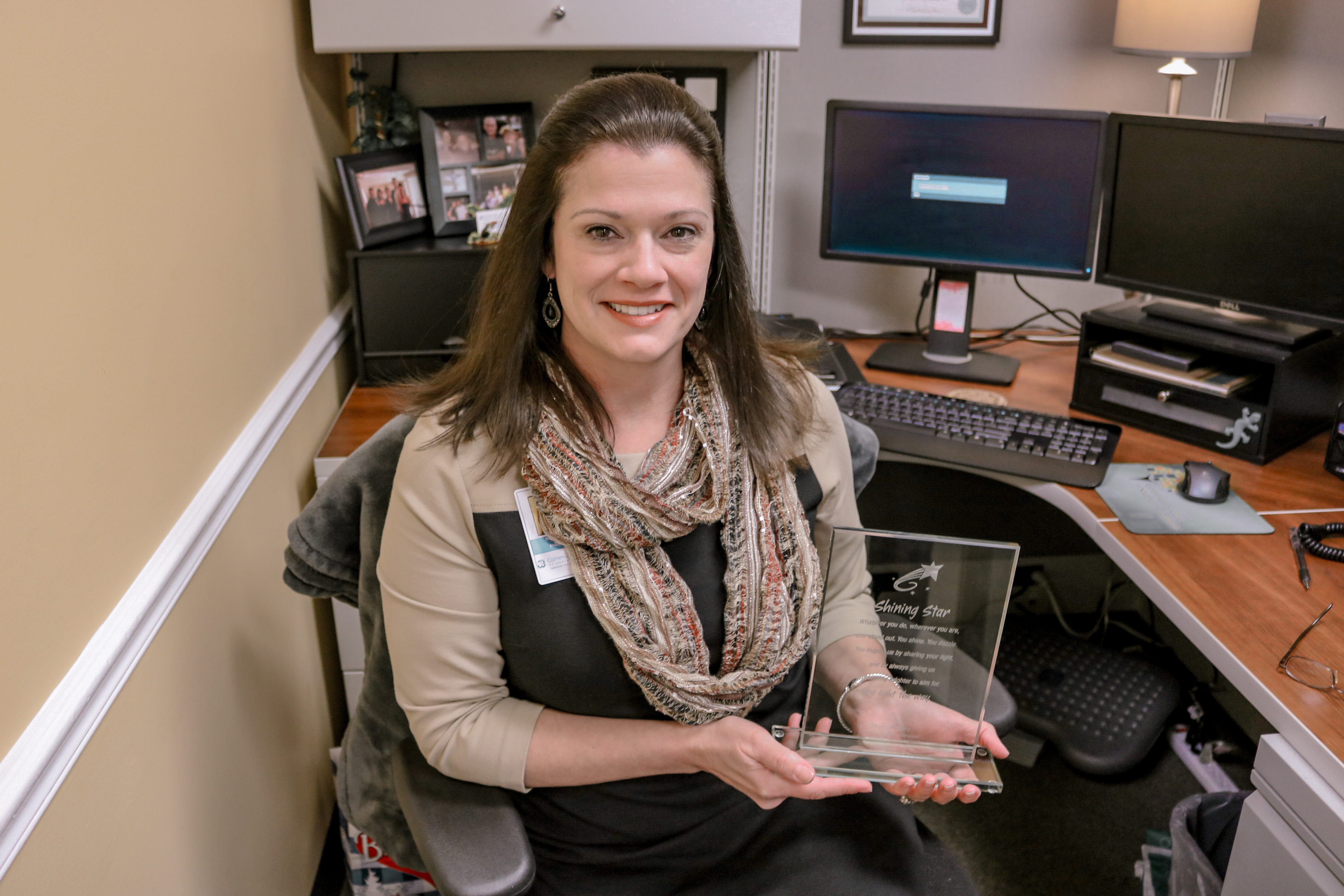 award winners 2009-2020
2009 Debbie Biggerstaff
2010 Felicia Wilson
2011 Pam Smith
2012 Norman Franklin
2013 Andrea Palo
2014 Rev. Donald Anthony & Angela Ward
2015 Jackie Whitfield
2016 Ashlie Shanley
2017 Andrea King & Wilma Means
2018 Starla Hatley
2019 Paula Yost
2020 Dr. Russell Suda